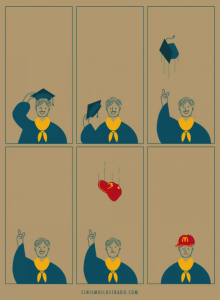 Interest rates on new federal student loans change each year based upon results of the May 10-year Treasury auction.  The 2017 auction closed last week.  Although the Department of Education has yet to officially announce the new rates expectations are:
The rate on federal Stafford Loans for undergraduates will likely rise from 3.76% to 4.45%.
The rate on Stafford Loans for graduate students will likely rise from 5.31% to 6%.
The rate on PLUS loans – used by both parents and graduate students – will likely rise from 6.31% to 7%.
Borrowers who already have federal student loans need not worry about the rate increase as rates on existing federal loans are fixed throughout the life of the loan.