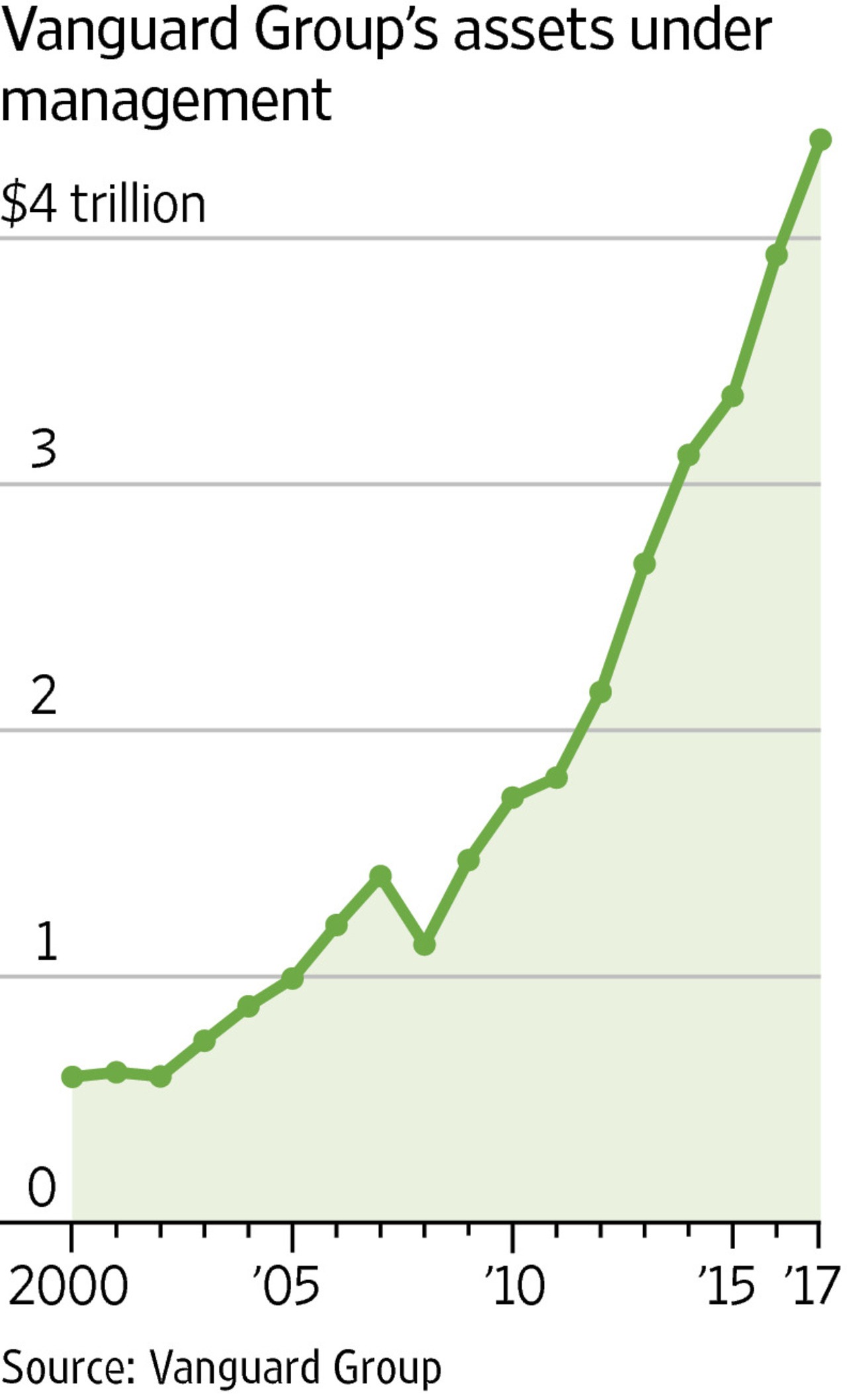 This chart supported by Vanguard's own data is indicative of the explosion in popularity of passive investment strategies.  Short-sighted investors focused myopically on fees and benchmarking (which will end badly for them should a downturn send them scurrying for the door at the same time) have made Vanguard a dominant force in corporate governance.
How so?  In 2008 Vanguard through its passive mutual and exchange-traded funds owned 5% or more of shares in 12 of the companies comprising the S&P 500.  Today that number stands at 485.  Wow!
Vanguard as the dominant Rule 13d filer is now in a position to exert significant influence over corporate Boards putting them on par with so-called activist investors and corporate raiders.  The blind devotion of investors to the mindless index approach has resulted in an unintentional granting of extraordinary influence to the mutual fund giant.
All hail our new corporate master.